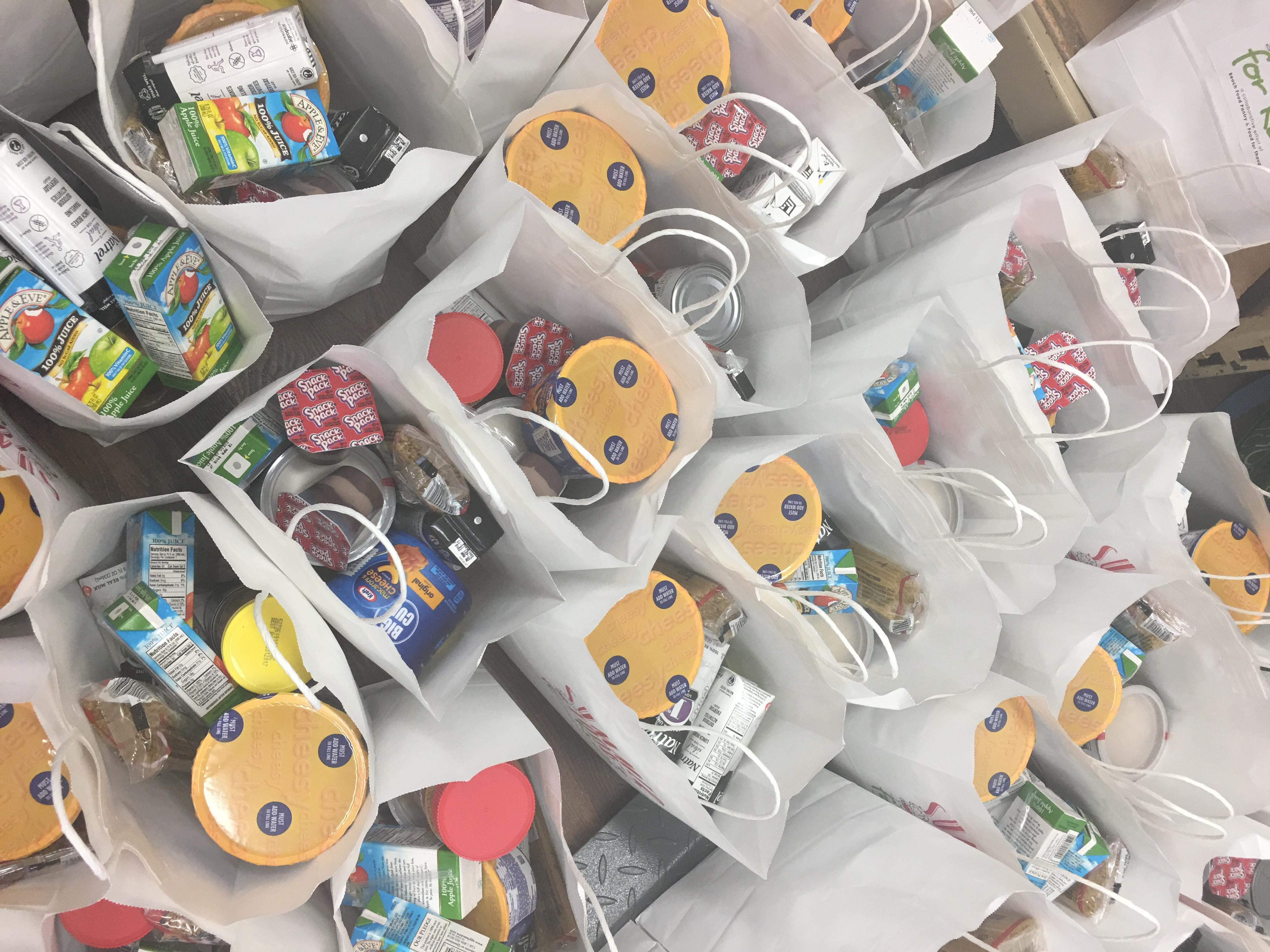 The Summer Food for Kids Program is being developed to give children eligible for free and reduced meals during the school year access to healthy, nutritional food choices throughout the summer months. Approximately, 42% of students enrolled in Dare County Schools meet the federal eligibility criteria for free and reduced breakfasts and lunches. The program ends, however, when the school year ends.
The Beach Food Pantry is developing a summer program which is aimed to reduce the service gap for these children. Families participating in the 2017 Summer Food for Kids program were eligible to receive up to three small bags of staple items for each of their children and, were eligible to shop at the Beach Food Pantry up to four times - for an approximate 2-week supply of additional food – based on family size. The Pantry offers a variety of healthy and nutritional choices, like fresh fruit, vegetables, bread, cereal, meat, eggs and cheese. Next summer's program will run from June 11, 2018 through August 17, 2018. The Beach Food Pantry's mission, as a benevolent nonprofit organization, is to provide direct nutritional assistance to Dare County residents experiencing a temporary crisis or emergency. It is estimated that 12% of Dare County residents are food insecure – an estimated 1400 of these residents are children. In 2016, the Pantry served 274 children aged 0-4 and 979 children aged 5-17.
The Summer Food for Kids Program will provide continued access to healthy and nutritional food to Dare County children experiencing food insecurity during the summer months.