There are two parking areas for the Outer Banks Rum Festival.
There will be shuttles and golf carts to transport you from the parking areas to the event. Please locate the shuttle pickup location at the Community Center for successful transport.
Event Parking Area One (Pirate's Cove Marina) Get Directions

Event Parking Area Two (Dare County Governmental Center) Get Directions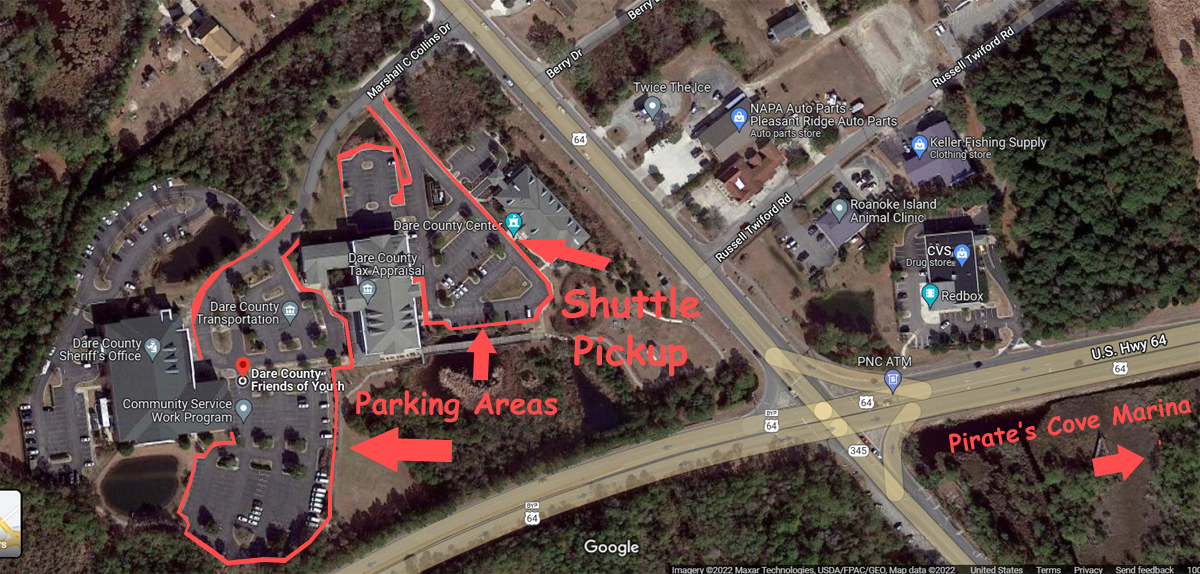 Aerial View of Parking Locations

Be sure to follow us on Facebook to keep up with latest updates!